Mark Badgley and James Mischka have been hailed by Vogue as one of the "Top 10 American Designers" and as the darlings of the Hollywood set. The design duo has made their mark over the past two decades with glamorous, stylish and wearable evening wear and accessories. Mark and James joined forces in 1988 and since the beginning, Badgley Mischka has captivated the fashion press and prominent retailers around the world with their sophisticated style that caters to a younger, more modern couture customer, without forsaking women of any age. They have remained true to this design philosophy and the consistent integrity of their collections has pushed them to the forefront of fashion.
Their timeless designs appeal to a range of fashionable women, including celebrities like Madonna, Catherine Zeta-Jones, Jennifer Lopez, Sharon Stone, Jennifer Garner, Julia Roberts, Kate Winslet, Sarah Jessica Parker, and Ashley Judd.
"Our style harks back to the glamorous Hollywood of the Forties. The Badgley Mischka signature style is simple, streamlined and elegant. Their designs are constructed of the finest fabrics and superior craftsmanship. Always, there is an element of interest, either in the silhouette or with luxurious detail."
-James Mischka
"One zip and you're glamorous! We like to keep things effortless. It's fabulous if you can spend hours getting ready, but a woman should also be able to bring a dress to work and change there for an evening out."  
-Mark Badgley
There is a unique synergy between the talented duo, who met while studying at Parsons School of Design in New York. They share a similar aesthetic about clothes and the way people dress. Both men spent time designing for leading names (Badgley for Donna Karan; Mischka, for the men's collection for WilliWear Willismith) before starting their own line.
To date, the Badgley Mischka label includes Bridal, Dresses, Daywear, Eveningwear, Activewear, Outerwear, Shoes, Handbags, Accessories, Swim, and Home. Badgley Mischka is sold in the most prestigious stores in the world, including Bergdorf Goodman, Neiman Marcus, Nordstrom, and Saks Fifth Avenue.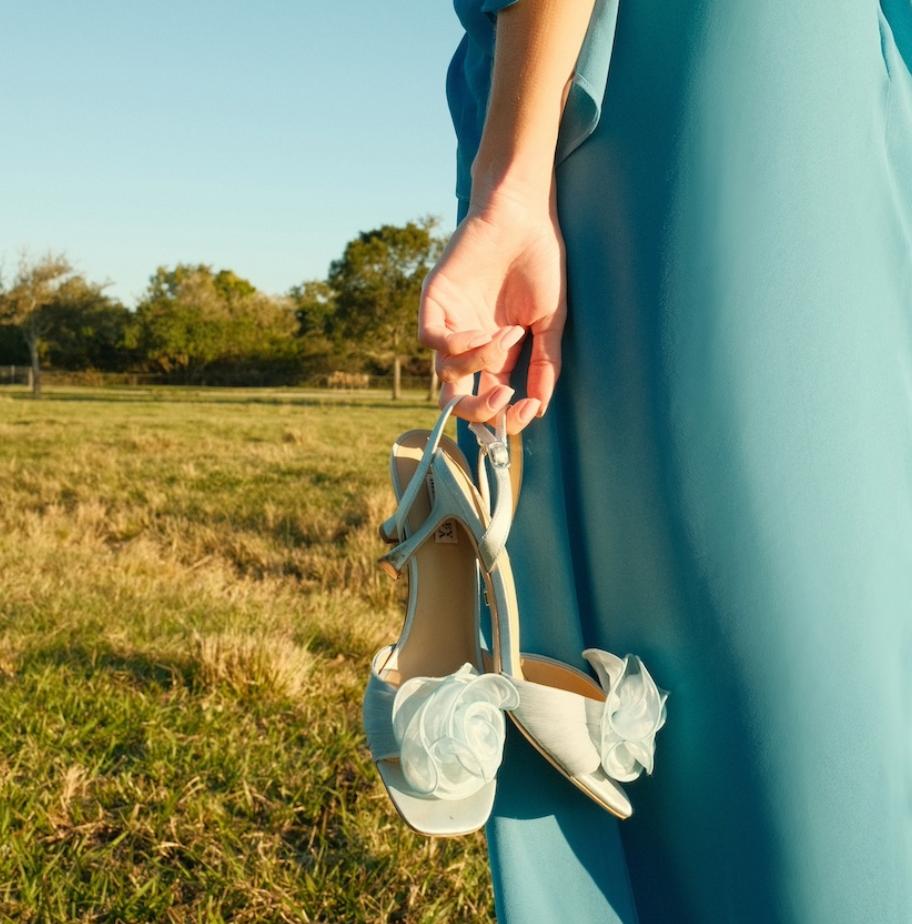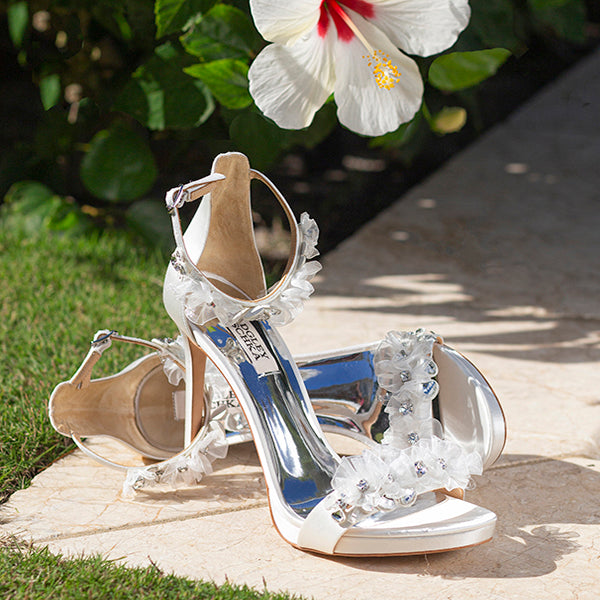 At Retail